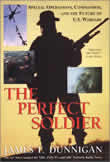 The Perfect Soldier: Special Operations, Commandos, and the Future of Us Warfare by James F. Dunnigan
Loose Nukes In Pakistan
by James Dunnigan
November 6, 2014
Pakistan is being accused by many Pakistanis of trying to cover up the participation of navy personnel in a recent al Qaeda attempt to hijack a frigate. This all began on September 6 when ten members of the new AQIS (Al Qaeda in the Indian Subcontinent) attacked a Karachi naval base and were repulsed after a six hour gun battle. Three attackers were killed and seven arrested. One of the defenders was killed. The attackers came via small boats and at first were believed to have bribed some of the naval security personnel to assist them in getting on board the Pakistani frigate docked there. The gun battle on the ship did minimal damage (mostly bullet holes). Interrogation of those arrested led to raids that seized weapons, ammo and explosives as well as documents. It was also eventually found that some of the attackers thought they were going after an American warship tied up at dockside in the base. But that was a Pakistani frigate and there were no American warships in the base. ISIL responded by mocking al Qaeda for being inept and getting ten Moslems killed or captured because of a stupid mistake. ISIL, it turned out, was misinformed.
Further investigation found that three of the attackers, including one of those killed, were junior naval officers. Actually one was a former naval officer, having been dismissed from the navy in May for his outspoken support of Islamic terrorism. That man, Owais Jakhrani, was killed. He was also the son of a senior police commander in Karachi and had recruited two of the other attackers who were junior officers still on duty. The plan was apparently to hijack the frigate and use it to attack an American warship currently off the coast. Taking a frigate out to sea requires more than four people, even if all four are trained sailors. So the question is; who else was in on this plot and how many of them were sailors at the naval base? If the investigators have found out anything they have not gone public and the famously paranoid Pakistani media is speculating about Islamic terrorist networks within the navy.
Some speculation blames the United States and the CIA, or Israel, or Britain. That's normal, but the September 6 attack on the frigate was real as was the participation of three navy officers. At least eight additional naval personnel have been arrested, apparently because they had been in touch with the three Islamic terrorist naval officers. It is also known that three higher ranking naval officers (lieutenant commanders) were arrested two days later as they attempted to flee the country.
Military officials complain, off the record, that the military has no procedure to keep track of military personnel who are dismissed for Islamic terrorist activity or sympathies and some of these men are increasingly being caught, often when their bodies are identified, participating in Islamic terrorist attacks. All this is worrisome for many Westerners, and a growing number of Pakistanis and Indians because the Pakistani military has control of Pakistani nuclear weapons. The Pakistani government always insisted that its nukes were well guarded, but after this latest incident there are more doubts.