StrategyPage's Military Jokes and Military Humor
The Baghdad Diet
Discussion Board on this Military Joke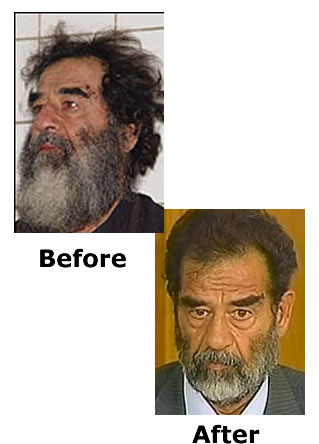 Forget Atkins!
Forget South Beach!
The Baghdad Diet is the only plan out there that has real results and itís so easy.
You only need to spend 6 months in coalition custody Ė no kidding that is it!
The Secret Ė three squares a day and no snacking. Coalition forces will feed you three well balanced meals a day and they will make sure that you donít snack.
Simply Call Coalition Forces at 1-800-BAGHDAD. Donít wait to call - you're only robbing yourself of an opportunity of a life time.